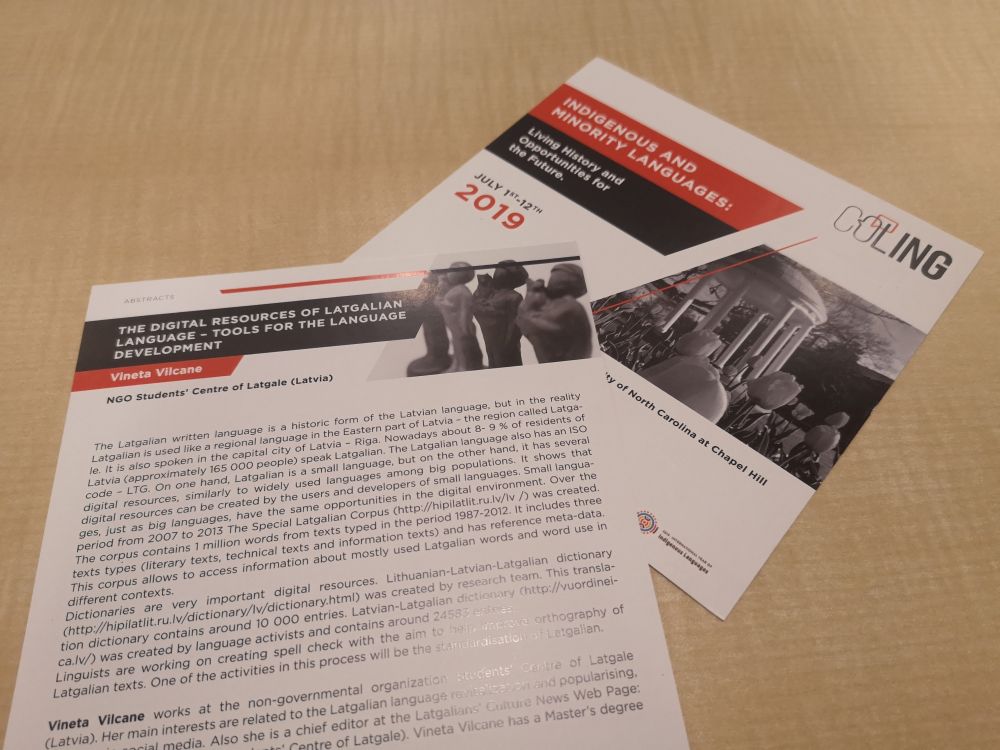 ASV, Zīmeļkarolinys universitatē Čapelhilā nu 1. leidz 12. juļam LgSC puorstuove Vineta Vilcāne pīsadaleja vosorys školā "Pyrmīdzeivuotuoju i mozuoklītuotuos volūdys: dzeivuo viesture i īspiejis nuokūtnei" (Indigenous and Minority Languages: Living History and Opportunities for the Future), stuostūt par digitalajim resursim latgalīšu volūdā i tū nūzeimi volūdys atteisteibā.
Vosorys školā pīsadaleja 35 storptautiskī volūdys eksperti nu dažaidom Eiropys vaļstim, ASV i Meksikys, snādzūt prezentacejis i pīsadolūt diskusejuos. LgSC puorstuove Vineta Vilcāne uzastuoje ar prezentaceju "Digitalī resursi latgalīšu volūdā – reiki volūdys atteisteišonai". Pasuokuma programa pīejama coling.al.uw.edu.pl.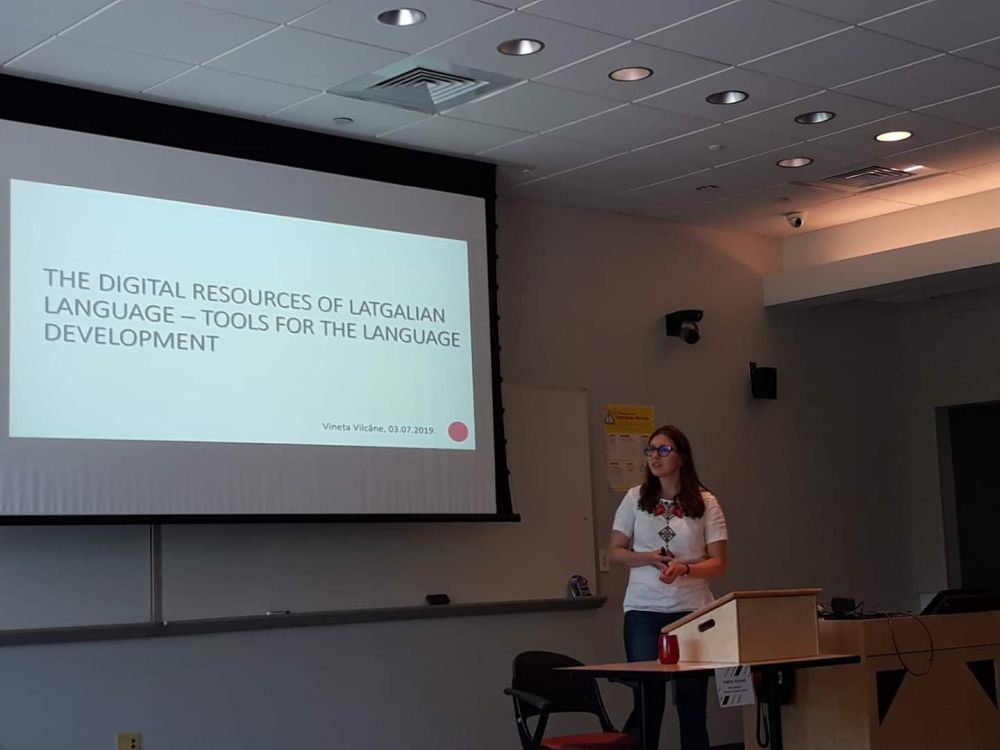 Dalinīkim beja īspieja apmeklēt Čeroki indiaņu kūpīnu, kluotīnē īpazeit jūs tradicionalū dzeivis veidu i izaicynuojumus volūdys saglobuošonā.
Vosorys škola nūtyka projekta "Mozuoklītuotuos volūdys, leluos īspiejis. Sadarbeiba pietnīceibā, kūpīnu īsaisteišona i inovativi vuiceišonuos reiki – COLING" ītvorūs, projekta aktivitatem leidza var sekuot facebook.com/Minority-Languages-Major-Opportunities.