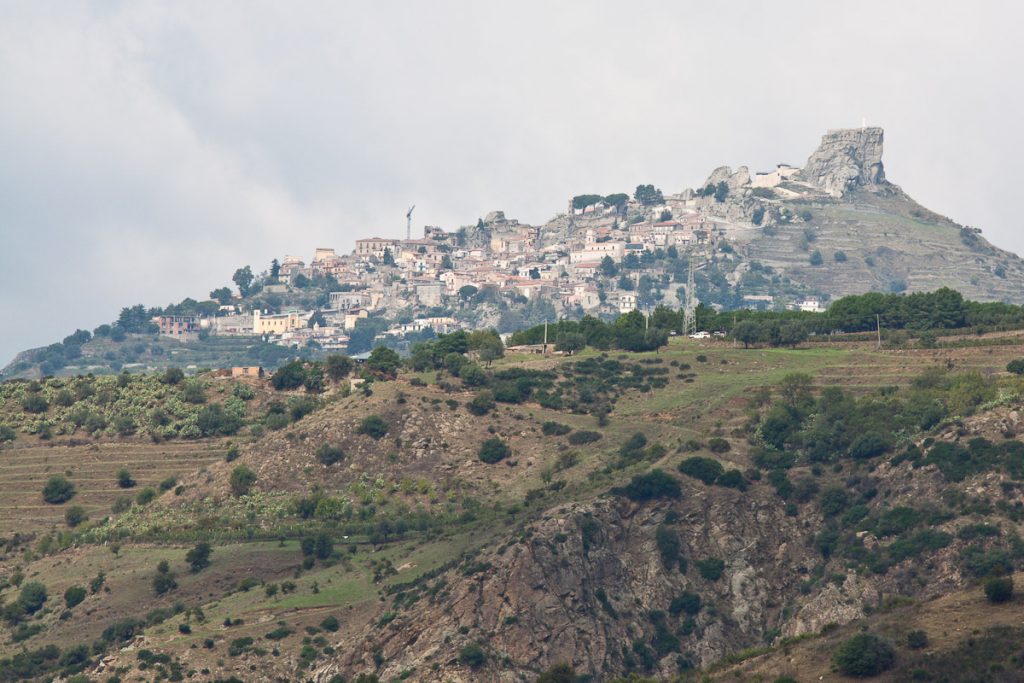 Nu 12. leidz 17. apreļam Bovā, Italejā nūtiks apvuiceibys "Breineiguos volūdys i kur juos atrast" (Fantastic Languages and Where to Find Them). Tuos nūteik projekta "Mozuoklītuotuos volūdys, leluos īspiejis. Sadarbeiba pietnīceibā, kūpīnu īsaisteišona i inovativi vuiceišonuos reiki – COLING" (Minority Languages, Major Opportunities. Collaborative Research, Community Engagement and Innovative Educational Tools — COLING) ītvorūs.
Apvuiceibys nūtiks Kalabrejis regionā, tymā ītylpst pīcys pošvaļdeibys, kurymuos daži simti cylvāku vēļ da myusu dīnu runoj senejā grīķu volūdys variantā – greko volūdā. Itūšaļt greko volūda ir cīši apdraudāta i pādejuos desmitgadis vītejuos kūpīnys daudzi dora volūdys atdzeivynuošonai.
Ar sovu pīredzi daleisīs ap 20 mozuoklītuotūs volūdu ekspertu nu vysa pasauļa, eipašu uzmaneibu veļtejūt greko volūdai. Latgalīšu volūdu puorstuovēs Vineta Vilcāne i Kristīne Pokratnīce nu "Latgolys Studentu centra".
Apvuiceibu mierkis ir atbaļsteit vītejū kūpīnu centīņus volūdu atjaunuošonā, daleitīs ar lobuos praksis pīmārim i atrast jaunus veidus, kai rysynuot ortografejis standartiziešonys, vuordu aizgiušonys i  jaunvuordu darynuošonys problematiku.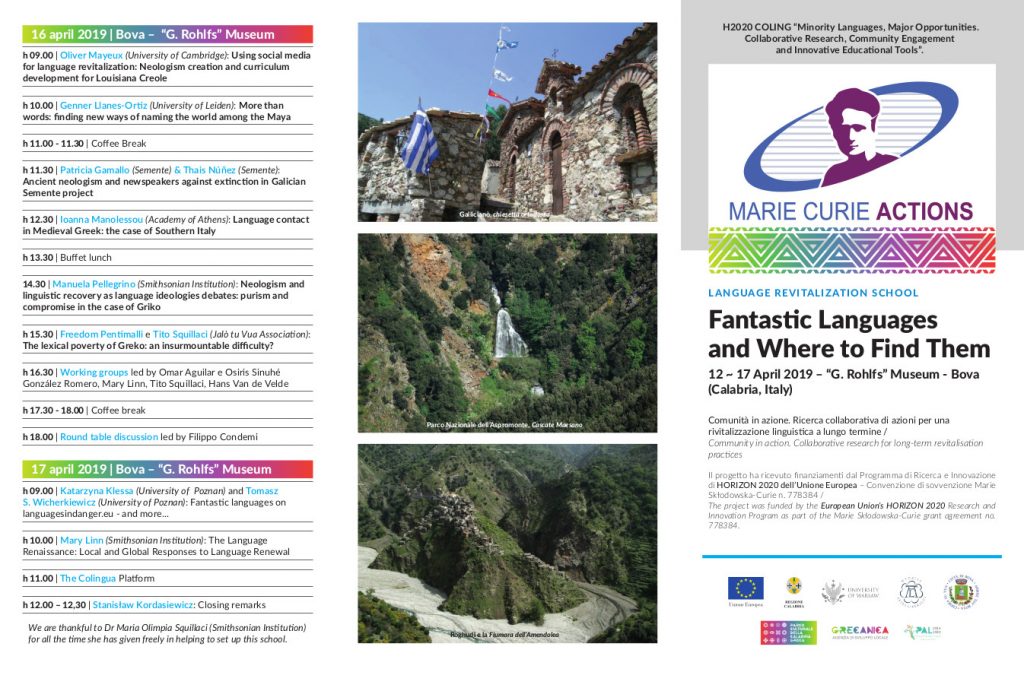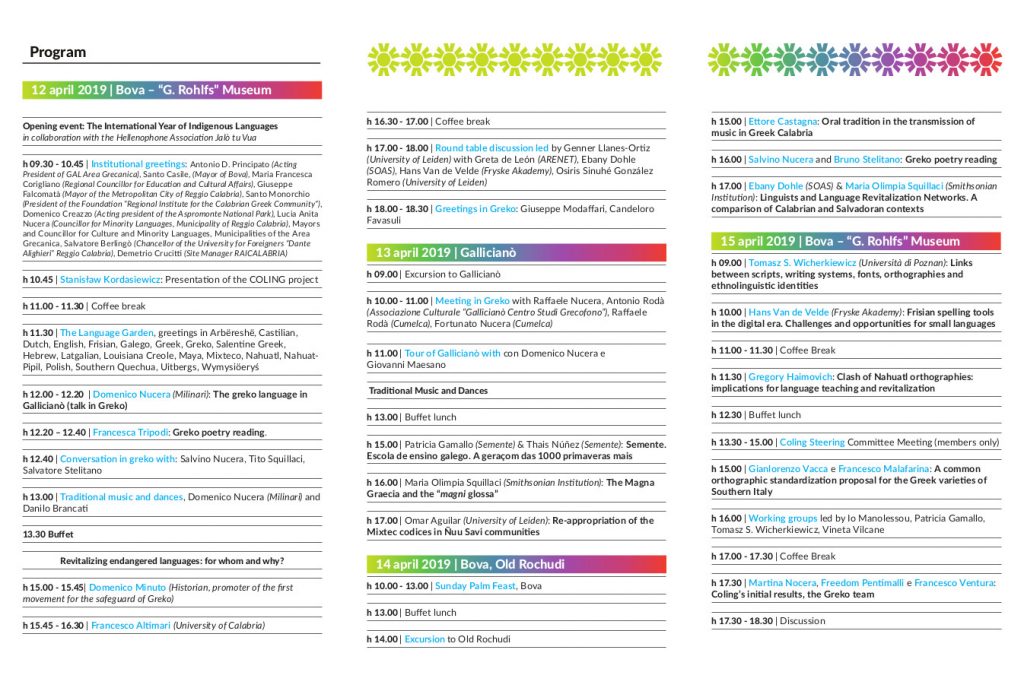 Projekta aktivitatem var leidza sekuot Facebook.com i Twitter.com.